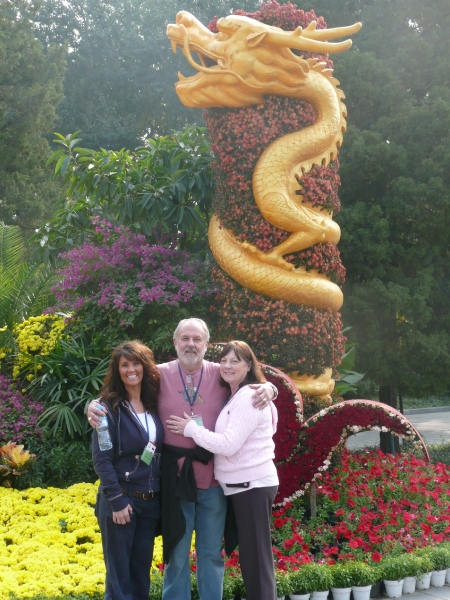 Earl and Sherry Family Vacation
Heidi and Greg Miller
Parabon's Phenotype Composites
POS Adam Durburow
Sources:
Cold Case Investigation | Sherry Black Foundation
Miller family announces new police training, $50K reward in Sherry Black's unsolved murder (fox13now.com)
Salt Lake City's Sherry Black case: Bookstore owner killed in store (UPDATES below) - YouTube
South Salt Lake police say DNA 'snapshot' could help solve 2010 fatal stabbing of Sherry Black (sltrib.com)
Family gathers to remember Sherry Black, seek help in solving killing - Deseret News
Adam Durborow: Utah teen who killed Sherry Black, 64, in her bookshop before sexually assaulting corpse arrested | MEAWW
Man charged with aggravated murder in Sherry Black's death (fox13now.com)
Suspect in 2010 Sherry Black homicide charged with aggravated murder (abc4.com)
Man arrested in killing has quiet rap sheet, but outspoken online posts - Deseret News
KSL Uncovers Disturbing Details Surrounding Cold Case Murder Suspect's Childhood (ksltv.com)
Public defender appointed for man charged with murdering Sherry Black - Deseret News
Salt Lake County DA update on Sherry Black case | KUTV
Unsolved:
10 May 1977, 7 - The Ogden Standard-Examiner at Newspapers.com
Here we are in Sandy Utah Sandy is the 6th largest city in the state of Utah, and just about a 20-minute drive from Salt Lake City. Sandy has about 87,000 people, And is home to the Rio Tinto Stadium, Real Lake soccer bean the team it houses, but it's also used for other events like concerts. Or at least pre-covid.
Sherry Black, born October 14, 1946 to parents Cecil Waycasy and Verda Park. They had 3 kids: Jim, Sherry, and Debbie. Sherry grew up in Orem Utah, and loved reading eating, animals and, her parents owned a bowling alley, she took a big liking to bowling too. Sherry participated in a lot of bowling leagues when she was young, including traveling leagues. This is going to inform a lot of her life, as the area she grew up in is full of lots empty land and mountains and this was a great opportunity for her to see different parts of the state, and also other states. She's also going to meet Earl Black in her early adult life while she's out there in the bowling leagues. And they're going to get married in April of 1965, when Sherry is 19 years old. This of course is common for those days, marrying early, and soon enough babies were born. Earl and Sherry would have a daughter Heidi and the son Jason. While the kids were growing up, Sherry would work at a local Zoo as an educator for the public and for others Zoo staff.
In 1989 tragedy struck the family when Jason, just 18 years old, would die from accidental gunshot wound.
Daughter Heidi grew up and married CEO of the Utah Jazz basketball team, Greg Miller. From what I could tell they ended up having six children themselves, making Sherry a grandmother to six beautiful grandchildren. When Sherry is murdered in 2010 her an Earl will have welcomed their first great-grandchild to the family, and were expecting #2.
And as time passed Sherry would turn her love of books into money. She had started really diving into rare books, old books, and those especially from the LDS, or Mormon, religion. Now, the LDS community aside from, producing gorgeous offspring and being very faith-based, has very strong ties as a community in itself. Families get together very often socially are there in the church or meet each other in church and become family friends and socialize outside of church.
Now the pictures on the Sherry Black iIfo website reads just like a family album. There are so many pictures to appreciate. The family seemed to travel a lot, there's pictures in New York City, looks like pictures in Walt Disney World or Disneyland, Photos out in the country. And all the time Sherry and Earl are standing or sitting next to each other, either smiling at the camera or enjoying visits with the grandkids. The grandkids are in their teens goofing around and everyone it's just enjoying each other. And some of these pictures look like photos at group events. And the fact that Sherry sold a lot of LDS books, makes me think these might be Church trips with the local ward too.
At a certain point Sherry decides that she was going to sell these old timey Mormon books shes been collecting, and starts an online business on Amazon. But soon enough the house was bursting at the seams, so Sherry and Earl decided to add a second building on to their property and opened B&W Billiards and Books. Sherry would use this space as a rare book store, and Earl would use it to repair pool tables for customers and to resell them. Most of the time the store wasn't open like regular business hours, this was more of a place to hold the books and make appointments with possible buyers. And without the public just coming in and coming out on a daily basis she didn't really need to have a specific system in order for people to be able to find the books on the shelves right cuz she's really selling them online for people that are interested in rare books are calling her to ask if she has certain things to ask if she has certain items. So because of this she is able to have her own type of organization system and over the course of time she pretty much knows what kind of inventory that she has so she doesn't necessarily have any kind of cataloging system going she's not writing down and paper and pen or even in the computer, "this is what I have and this is where I have it in the store and this is how much I'm trying to sell it for."
A friend of theirs Steve Wagner would say, "greatest people on the planet both of them. Their modest people, they didn't expect anything from their kids. They were happy."
So here we find ourselves on the morning and early afternoon of November 30th 2010. Earl goes out to run some errands, and just before 2, he comes home and finds Sherry not in the house. So he goes to the bookstore next door, and walks in and starts calling her name. But with the way the bookstore is set up and all the books everywhere he can't tell if anything is wrong. So he goes towards the back of the store and into the back room and he finds Sherry. She's on the floor, beaten, stabbed, bloody. And in his 911 call he tells the dispatcher he knows that she's dead.
At her autopsy it's discovered that she had been beaten to death, as well as stabbed in the chest, and sexually assaulted. And to make it clear she is believed to have been sexually assaulted after she had been killed.
The local police department, the South Salt Lake Police Department, started their investigation right away. The only evidence they find aside from Sherry and any DNA evidence they find on her is a man's belt. They didn't think that the belt was used to assault her, but her husband tells us that it's not theirs, so it definitely shouldn't have been there. They find no money taken out of the register, and because of the way Sherry kept her books in the store, it's unknown if any books were actually stolen. Police plead with the public to come forward with any information. They're looking for any kind of reports of anyone seen entering or exiting the bookstore good morning of Sherry's killing.
Now, as far as we know, the family has no enemies. They have lots of friends, they're a very tight family. Like I said photos from the website about her so a lot of group get-togethers, so I'm thinking they are socially active in their Church. So police, ask themselves could this be related to rare books? Now, some of her books could fetch up to thousands of dollars, and this bookstore is pretty much by appointment only, so did she have an appointment to meet a possible buyer for one of these expensive books? I'm thinking, eh, books are not really the type of thing people would kill for. I would think you just fork over your money and get your book, right? It's not like these books have the secret to the Holy Grail or anything. This isn't The DaVinci Code we're talking about here right? EHR! Wrong! Turns out, people will steal anything if they have an avenue to turn it into a profit. And this is Mormon country, and Sherry sells old pricey books about Mormon history.
The South Salt Lake PD come up with an interesting lead. Sherry had worked with them in the past. She had helped take down a book thief that she had bought books from. At the time she bought them she didn't know those books were stolen, so she did end up reselling some of them. The son of the family had sold them to her, but it was his father who had possession of the lot of them, and some of them were worth thousands. So police are investigating this book theft that comes into their precinct, and they start tracking down some of the books on the sheet, and they end up with Sherry. She says she had no idea that they were stolen, she just bought books off of this guy for her business. And then Sherry ends up offering her testimony in the DA's prosecution against the family. And now, here in 2010, after she has been killed, police wonder if this could have been a revenge killing. But they look into the family, they get some DNA testing done, and end up ruling them out.
And with no other tips or leads that come into the PD, and no hits in the CODIS system, the case goes cold.
Each year on the anniversary of Sherry's murder, husband Earl, daughter Heidi, the rest of the family and many people from the town get together for a memorial service in Sherry's honor at the cemetery. In 2019, Heidi says, "It was the way she lived. And the way she would listen without judging. She was always there to listen. She was always available for those she loved. I don't ever remember a time when she said, 'I can't. I don't have time.' She would always push things aside for family. That, and being independent, those were the greatest gifts she gave me."
By 2013, Black family sold the bookstore and the house and I think Earl moved out a while before that. They say it's just too painful for them to be there.
2017 - Sherry Black Education Foundation. This is the foundation started by Sheree's daughter Heidi and her husband Greg. It's aim is to further educate law enforcement in all possible resources and avenues available in finding the perpetrators of cold cases. Heidi tells us, ""The mission of the Sherry Black Education Foundation is to enrich lives through the transfer of knowledge that will help solve crimes," Heidi Miller said. "My mother's murder remains unsolved. Greg and I have come to learn that more than 230,000 homicides committed between 1980 and 2014 also remain unsolved. The percentage of solved crimes that lead to an arrest has fallen considerably in the past 50 years. We want to do all we can to end the pain that our family, as well as others, are suffering. We feel that helping to educate law enforcement and forensic professionals will allow us do that."
This Foundation is going to help multiple law enforcement agencies better educate their officers and Detectives, their forensics labs, and tighten up their databases… anything that comes into play when trying to solve a homicide or a sexual attack. Over time they've reached out to many different states also and have courses that they offer to police departments throughout the country. And it actually does help a number of cases get solved. I'll put the link in the show notes. At this point they have raised $250,000 as a reward that leads to the arrest for Sherry's Case.
Now I want to take a minute to point out here that well Shari's murderer is still out there somewhere what he's doing, it's not for lack of trying but police department and by the family. There are there articles and blubs in the news about the case throughout the years, but they are never about any real leads. They're not finding new evidence, they're not getting any names to look at. But this is where I think the family really comes into play to get this case solved and get some justice. They always say the squeaky wheel gets the grease right? And we know that is very true when it comes to solving crime. They've created the Sherry Black info website, and they're giving interviews to local and national news organizations, and starting an education foundation, and they're just overall being very vocal. If you don't have your loved one's story in the public, how else do you get the public to talk about the crime, and how will you ever get any new leads? On top of that, When we have a police department with multiple cold cases, which cases are they going to make a priority? I would think it's just human nature - the ones that are widely known in the area, right? The public wants the cases solved that the public hears about. It's not to say that cold cases that aren't publicized are not worthy of being solved, but in the end the police department does have to prioritize and that Cold Case unit so that's where we are.
Later that year, Detective Ben Pender, in South Salt Lake Police Department, after working with Parabon, and holds a press conference outside of Sherri's bookstore on the anniversary of her murder. He reveals three different composites created by Parabon based on the DNA samples left at the scene. these are would be best guesses created digitally based on genetic markers found in the DNA. One was of the perpetrator in his 20s, his 30, and in his 50s.
All this time the case had been with the South Salt Lake Police Department, but in 2018 they turned it over to the Unified Police Department, and Detective Ben Pender gets assigned to Unified too. The Unified PD, is like a mother Department holding jurisdiction over multiple towns and townships in Salt Lake County. It was established in 2009 as a way for a lot of the towns in the County to share their resources as needs to rise. The overall goal was efficiency and saving money. But one of the entities it encompasses is Salt Lake County as a whole, so it's a little confusing. Because the county would supersede the town, right? So for example, you live in Millcreek. If you want to talk to the Millcreek PD, since 2009, you're directed to the Unified Police Department. But say you're not happy with them? So you want to talk to your County Police Department, Salt Lake County… but you're still going to the Unified Police Department with your concern. Additionally, if the main reason the local police departments got together was to share resources and therefore save money, The UPD will get to decide which subset departments are going to…. say get the K9 dogs for today, or… the forensics lab, which town's evidence loads are going to get priority. So it seems to me you get the county sheriff's office with the ultimate power to call the shots for the local police departments … by the way of being in charge of who gets what resources and when. That's my take on it at least. There's got to be some kind of checks and balances that were put in place when the Unified Police Department was created but that's just my reaction to the About Page on the Unified website. I could be wrong about the overall hierarchy of power of course, who am I?
In any case Detective Pender is still hooked up with Parabon in 2019 and they've been working on the genealogy investigation. They end up with a family, check into it, and get to a possible suspect. Pender and his team get a sample from a suspect… and on October 10, 2020 The unified Police Department announced the arrest Adam Durborow for the 2010 killing and sexual assault of Sherry Black.
So who is Adam Durborow? Who is this piece of shit? We actually got a lot of information about him here. He was 19 at the time Sherry was killed, he had a lot going on before that time and a lot after.
When Adam was about 10 years old, his adoptive father Joseph de burro was arrested and ended up pleading guilty to charges of child pronography and sexual abuse. It's believed that Adam was one of the 10 adopted and foster children in the house at the time. his father Joseph was a photographer and had created in 1999 a quote Modeling Agency quote out of a photography studio in his basement. Need I say more? the website his father created for his photography business boosted using his own daughters as models, and offering photo services for other parents who wanted to get their children into modeling. Here are some of the things I found it on the business's website: "All of our models are under the age of 14 and we have contracted both male and female models. We have a particularly good selection of ethnic models to work with… The Young Models Resource began with Joseph Paul advertising his daughter as a model. It expanded to include his daughter's friends and, as word spread of what we were doing, many others." Gross! This is all happening in Orem Utah, about a half an hour south of Sandy, where the blacks lived and worked.
The Orem Police Department thought this was gross too… and of course, illegal. They thought something was fishy going on in that house, but they couldn't prove anything and there were no complaints so they had to sit on it. Cut to 2002, three years after he opened his "studio." Over in California, there's some kind of child pronography conspiracy Crackdown, and in those documents Joseph Durborow is named as a supplier of child pornogrpahy. So Of course the local police here in Utah pick him up and question him. It's not clear to me if there was any sexual abuse in the house or with any of father Durborow "clients," but the parents had told the police that it did seem like legitimate business, with all the right contracts and that the parents were there when the photo shoots were taking place. Eventually Dad Joseph would get called in for questioning and he admitted to Concealing a camera in the changing room of the studio. He would take the photos from the camera and sell them to buyers across the country. Dad Joseph ended up pleading guilty. He was sentenced to "10 years in prison on the federal charges, as well as two terms of one- 15 years in prison and three terms of three years to life in prison on the state charges" - what is that? Possible… 10 + 15 +15 + life + life + life…. But he'll end up getting out in 2012, so he spent about 10 years in prison in the end. For supplying pedophiles with jack off material? Really? And what about the victims in this case? What about the children whose photos Airsoft around the country? Those kids and their parents don't just forget after 10 years but those photos are in the hands of pedophiles all over the world. Just because you sentenced this POS for his crimes doesn't mean those images disappear when he gets out of jail. Ughhh
So this is where Adam our resident piece of s*** here oh, it's coming from. It's not known for sure but we think he was one of the Foster adoptive kids in the house at the time of his arrest. Please do feel that Mom did not know anything about this, so none of the kids were taken from the house. Psychologists believe that it could be just as traumatizing to be taken from the home that you live in, especially if it's possible that you weren't abused yourself and the perpetrator has been taken out of the house.
Adam is about 10 years at the time his father's arrested in since way, by the time he is 16 in 2006, He is being accused and convicted of sexual assault and attempted rape of a female victim younger than 14 years of age is when his record begins. He will spend some time in the Juvenile Detention Facility in Salt Lake, and by the time he's 19 in 2010, even though he no longer lives there, he is still under their watch. I saw a report that said he was ordered to offer his DNA from a saliva swab, but in the same sentence it's not known for sure if it was taken. Must not have, because if that's the case he would have been in the CODIS system and this would have been tied up right away.
In October 2010, he's hanging out in West Valley City which is still in the same general area as Sandy in Orem, and is cited for shoplifting from grocery store he goes to court at the end of October for this, and the judge sentences him to two months jail, but in the next breath tells of the sentence is it suspended. Which pretty much means probation for a bit and if your good, you won't have to serve your time. But from what we can tell within the next month he's breaking into Sherry bookstore heading her stabbing her biting her killing her, and then sexually assaulting her body after she had died. Now we all know hindsight is 20/20, but if he had been forced to serve his time for this pickup for shoplifting, Sherry would still be alive.
Now we know that Durborow was never on a suspect list, never suspected of any wrongdoing and he goes on with his life for next few months. In mid January 2011, less than 2 months from killing Sherry and 3 months from the shoplifting, he's caught stealing again, and again in West Valley City. Pleads guilty again, and this time he will be sentenced to 180 days in jail, about six months. And I just imagine that there are people that know about him in law enforcement as well as have some hand and Sherry Black's case. So here they are at a court hearing in February of 2011 being like, the screw up just can't keep his hands to himself keeps trying to lift things off the shelves and I'll pay for them... Needs to get his act together. Now let me get back to this thing I'm working on for the Sherry Black case. Crazy!!
So the court tells him to come back at the end of March to begin his six month jail sentence, which he does, and he's let out in the fall of 2011. Somehow he's expected back in court for the first shoplifting from before Sherry was killed, but he doesn't show up oh, so they issue a warrant for his arrest. Based on his address given when he gets out of jail, he's living in Mill Creek, about a mile from Sherry's bookstore. It's believed this address is the house of his birth mother. We don't know what relationship he's had with her over all this time. We don't know if he was a foster kid to begin with and then got adopted by the Durborow , but that's what I found. and it is discovered that this birth mother has lived in that apartment since before Sherry was killed. so he clearly had easy access to Sherry and that bookstore.
For motive… Do we think it's sexually motivated initially at least, or it was strictly robbery? Did he have any ties to rare books or even have any clue as to how much they would fetch for? I'm assuming no. But he does like to lift things that don't belong to him. Do we think he went in to look around for something to lift, and she caught him? OR do we think it was his past history of sexual assault that prompted the visit? If pressed, and this might be not a popular theory, but I'm wondering if the robbery was the initial reason for the visit. When he raped Sherry, she was already dead, so was it an afterthought? I know that sounds crude, but what I'm getting at is during that time he seems more focused I'm stealing them on raping. Let's put that on hold for now.
Now we have to get into his FB posts the last eight years. Maybe this will change my mind. Durburow makes an account Sometime around 2011, calling himself Jace Ranting. and boy does he like to rant. He's one of those people that posts violent and threatening memes - not the ones that we look at in the True Crime Community. These are the ones that are essentially threatening the reader, like, "don't piss me off" and they're not cartoons or Commonly use photographs that are recycled into millions of memes. They're like dark sketches of bloody faces with knives or chainsaws… even on the 2nd anniversary of Sherry's murder, this one says, "Don't upset me, I'm running out of places to hide the bodies."
Throughout 2012, he's just spewing hate and hopelessness. We've all had people like this in our lives that do this. What we know the people we know have not done the things that he's done. Looking back tho, it seems clear that he's often referencing either his father's crimes, or Sherry's murder. And keeping in mind that this is the year his dad is let out of prison and he's really pissed about it because Dad goes back to his wife's house. Adams was pretty pissed that his wife took them back, claiming that she kicked out two of her disabled children in order for Dad to come back.
So here's a few…
"Enjoy life you never know when it's your last day."
"Life is (expletive) retarded. I want the world to just leave me alone. Dying seems easier than dealing with alot of the people that make life the cesspool it has become. I hate life and its never ending tedious games that you have to learn to live."
"I want to hurt people who hurt me. I'm angry and I can't believe in humanity."
"The world needs to start burning, I hope I hear the screams of the people I've come to hate. ... My name isn't Adam Durborow, I am filled with rage, and I want to literally tear you (expletive) who have hurt me apart."
No, what you have is a guilty conscience and repressed anger for whatever the hell happened to you when you were a kid. Turn yourself in for what you did to Sherry, and then ask for some f****** therapy.
By 2015 He might have started coming down off of his tirades, but it's pretty misguided. He tells us "I'm not a good person. But I'm not a bad person. So I feel I'm doing just fine." No, you're a monster, you've turned your childhood into an excuse for whining on the internet, stealing and murdering and raping a beloved 64yo grandmother and active member of the community. No, you're really bad person.
Whew, ok. So where do we go from here? Long story short he confessed in the interrogation room, but we are still pending trial. Last court date was in November and it's not clear what the official plea is. But I'm guessing not guilty, because a guilty plea would have been announced, and we would expect some kind of sentencing hearing to have passed already. So we will see. Rest assured, he's on my Google Alerts.
Do we think he would have been caught? Given his history and the fact that Durburow was still ranting and raving about his sick and miserable life in 2012, I think it's possible. He's 30 years old now, and even though it seems like he went off police radar in 2012, that doesn't mean that something wasn't going to happen in his life that would set him off again. He had offences in 2006, 2010,2011, including Sherry's brutal murder. and those other crimes we know he committed because he got caught. We don't know what we don't know about what else he has done, And what else he is capable of. Because ultimately if he's raping evil woman here just killed oh, I think the only the step after that is dismembering and eating. So, yeah, I have a feeling that even though he's been in an essentially dormant state criminal-wise oh, it was bound to come back up again. Let's think about Winston Corbett from the James and Linda Miller episode, right? That kid was 16 when he attacked them. And yes he did seem to not commit any other violent offenses the years after that, but he did get himself educated in the act of killing when he was in the military. and how many other murders do we know two breaks between? The NorCal rapist waited six years at the end of there between attacks. So could this piece of s*** Durburow have been susceptible to going down that dark path again in the future? It's not like he's now 65 years old and it's telling us he's been in therapy ever since the day after Sherry was killed. So yes I do think that eventually he would have been caught, but I think it would have been because he committed some other violent offense and ended up in the CODIS system. I wonder what you think? Do you think he would have committed another offense like this? I'd like to start a conversation for each of these cases about the ultimate question. Because I think the more often we say no, the more it validates the use of genetic genealogy. And like I said in the past there are many states that have laws against the use of forensic genealogy, because for whatever reason they think of would be suspects privacy is more important than finding the perpetrator of the crime in question. I know there's a lot of ethical questions that are out there about genealogy use in this way, but I think a lot of it with salt when GEDmatch change their system to acting everyone out and now having people proactively off themselves into law enforcement seeing their profiles. #Optin
Closing Tribute:
Heidi Miller: "We are grateful to the South Salt Lake and the Unified Police Department and Detective Ben Pender, for their ongoing investigative work and diligence that led to an arrest and charges in the murder of Sherry Black. We also appreciate the media for covering this case over the last 10 years, which allowed the public to share tips and new information. We especially want to thank our family and the community for their love, support and prayers. While this 10-year period has been difficult, we have been able to feel peace and comfort knowing other cases are being solved with the use of new forensic tools. We will continue to work through the Sherry Black Foundation using industry experts to educate law enforcement officers on the most current investigative techniques, and also support advanced DNA testing, to help bring resolution to victims' families."