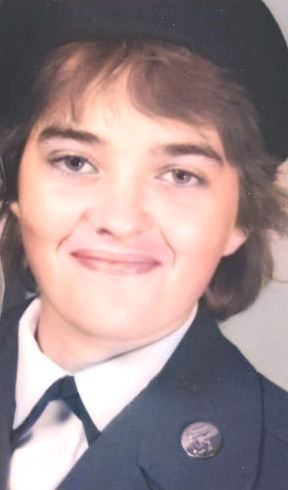 Darlene
Suspect Phenotype
POS Michael Whyte
Sources:
DNA testing leads to break in decades-old Colorado murder case. But privacy questions are being raised. (coloradosun.com)
Colorado Cold Case Files - Case Detail: Darlene Krashoc
DVIDS - News - 1987 Army CID Cold Case Solved, Suspect Convicted (dvidshub.net)
Justice for Darlene - Home | Facebook
Army vet sentenced to life in brutal 1987 torture-murder of female Fort Carson soldier – Action News Jax (includes Scribd link to arrest affidavit)
Colorado Army vet gets life in prison for 'evil' 1987 rape, murder of Fort Carson soldier | Colorado Springs News | gazette.com
'Homicide Hunter' star Joe Kenda testifies at Colorado Springs murder trial | Courts | gazette.com
Is Sketching a Killer's Face From DNA Science or a Scam? (thedailybeast.com)
CDOC Offender Search (state.co.us)
Newsome v. State :: 1990 :: Alabama Court of Criminal Appeals Decisions :: Alabama Case Law :: Alabama Law :: US Law :: Justia
"The Profiler: My Life Hunting Serial Killers & Psychopaths," Pat Brown
CDOC Offender Search (state.co.us)
Man found guilty for 1987 killing of Fort Carson soldier - YouTube
Man sentenced for 1987 murder of Fort Carson soldier - YouTube
Unsolved:
Elderly woman's death still baffling - News - The Pueblo Chieftain - Pueblo, CO
This week we are in Colorado Springs, Colorado. It's in El Paso county, and it's huge. The city is just under 200 sq miles in size and nowadays has a population of about 480k people. Whoosh, that's a lot. Back in 1987, Colorado Springs was home to 330k, also a lot of people. And right next door to Colorado Springs, if Fort Carson, one of six U.S. Army bases in Colorado.
Who was Darlene DePaula Krashoc? Born 08/22/1966 in Baltimore, MD to Mom Betty Lou and Dad Paul Krashoc. Darlene had a sister, Rhonda. Dad tells us Darlene was full of "laughter, good deeds and kind, compassionate heart." Looks like by the time she graduated high school, the family was living in West Virginia. She then enlisted in the Army right after she graduated, and ended up being assigned to Fort Carson.
At the time of her death, Darlene was a Specialist in the 73rd maintenance Company. She told mom she was thinking of re-enlisting when her first four years were up… she now wants to join the Army Airborne division. But a week later, Darlene tells mom that things aren't all sunshine and roses at the base. She tells her, there's "something going on at Fort Carson" and that she was thinking of just leaving the base… like, going AWOL. Betty says, "I asked her 'What the hell's going on out there?' and she just said 'I can't tell you right now." And that was it. And then a week after that, they are told she'd been killed.
It's Monday night, March 16, 1987, Darlene and a few of her fellow soldiers decide to get together for a night out at a local bar off base. They are hanging out at a club called Shuffle's, on South Academy Blvd, in Colorado Springs. Betty Lou will tell the Daily Beast in an interview later on in 2017 that everyone was having a good time, until Darlene threw a fit about not being able to bum a cigarette off of anyone… so they left her there to get her own ride back to the base. People at the bar are going to tell police that sometime between midnight and 1am they saw her leave the bar… with a guy. We have no description of this man, and we will actually never be able to know for sure if this was Darlene's killer, but she was seen leaving with someone.
It is now the early morning of St. Patrick's Day, March 17, 1987, about 5:20am. Two Colorado Springs Police Officers are driving their usual route throughout town on patrol. And during their drive they come upon the body of a young female that has been deposited behind the Korean Club restaurant, also on South Academy Boulevard, about a mile away from Shuffles. The scene is graphic, I'd rather not re-write it, so we're going to get it directly front the arrest affidavit:
Just a side note here: one article I read described the hanger as being placed like "a bridle," for a horse.
So WTF happened to Darlene, and in such a short amount of time? One of her nipples was cut off, bite marks all over her, and I for the life of me couldn't even imagine the purpose of that wire hanger. It's fucking horrific. In the end, the cause of death was ruled to be strangulation, although the damage done during the rape and the sodomy was extensive enough to cause unimaginable damage.
So police are going to take all the swabs they can from Darlene's body - and there's a shit ton, 27 pieces to be exact - as well as dental cast molds made of the multiple bite marks found on her. And although bite marks are no longer considered credible for identifying suspects, they were still sought after at this time, being that this was only eight years after Ted Bundy was convicted. And we all know how important bite mark evidence was in that trial.
Okay, let's talk about the evidence not found on or in Darlene. We've got her pants, one of her boots, found up near her head, and three cigarette butts laying in the snow nearby. These will be swabbed for DNA as well, of course, and added to the evidence. The snow is also going to be important. There hadn't been any kind of blizzard or snowstorm that night, but there was snow on the ground where Darlene was found in that back lot. There was no evidence of the snow being disturbed in a fight or brawling or anything. In fact, police go so far as to theorize that she was thrown from the vehicle she was brought in, because all the snow could tell them was just that: a car had driven up, dumped a body and someone had smoked a few cigarettes before they left. And because of the severity of the injuries Darlene sustained before she was killed, it's believed that after she was picked up (either off the street or taken off by that man she left the bar with) she was taken somewhere and brutalized and killed in private. And Darlene wasn't only raped and strangled… She was tortured. And then once she was dead, this POS brought her over here and dumped her behind a restaurant in the middle of the night. All of this before police drove by the scene about 5:30 in the morning. Everything had to have happened within four to five hours. Including hanging out to smoke a few cigarettes, looking at her and admiring his work before taking off. So disturbing and so confident.
The initial investigation is going to have two jurisdictions that work together for the next 34 years: the Colorado Springs PD and the Army Criminal Investigation Division. They scour Colorado Springs and Fort Carson Army base, interviewing hundreds of people, service members and civilians. They're making lists, going down rabbit holes, interrogating local sexual predators, creating possible suspect pools, just trying to get some kind of lead as to who could have committed this horrific crime.
In the meantime, Darlene's parent decide to NOT have her buried in a military cemetary on the chance that one day her body might need to be exhumed to further the murder investigation. Seems they did not trust that the Army CID was doing a thorough enough of it, and if and when the Colorado Springs PD might want to examine her body again, they didn't want the Army getting in the way. Very good thinking, in my opinion, although Darlene's body would not need to be exhumed in the end.
And how do we find this monster? Darlene was strong, she was one of our bravest for God's sake. She was military-trained, and we know she wouldn't have gone quietly. In 1987, with no witnesses, no CCTVs, no digital or cellular technology, and little to no forensic - aka DNA - science. We won't know for an incredibly long time, because all tracks lead to nothing quickly, and neither LE agency has anywhere to go.
We have to jump 17 years and then seven years after that. In 2004 and 2011, the evidence in Darlene's case was reviewed again. Police are thinking, now that we are into the 21st century… could the guy be in CODIS for something else by now? So samples were sent back to the lab to be re-tested and analyzed. The thinking being, of course, is that technology has improved, and with a more thorough DNA profile, and the CODIS database growing exponentially throughout the country, maybe we can get a hit that didn't show up in the past. But sadly, each time, there are still no hits. And they also compared these 2004 and 2011 profiles to about 100 possible suspects that the departments had in their case files, and were able to exclude 26 of them. So they did get to whittle it down a bit. Or at least, based on the list they created from their interviews and hunches. So now our suspect pool is about 75 or so men from Colorado Springs that had lived there in March of 1987, 24 years ago. Not looking good.
We have to do some profiling here. Who could be so depraved to do something so heinous and vile, who would find pleasure in creating that kind of pain? With a crime as heinous as this was… could it only have been committed by a war-trained soldier? Someone who'd seen war and developed some sick need to revisit the horrors of torture? Or was it definitely a serial killer, a civilian, who had honed his skills over time and victims?
Thinking back to what Darlene had said to her mother… could this somehow be a military crime? Was Darlene alluding to problems the female soldiers were having on the base? Was someone targeting female soldiers? Actually, there was a sick fuck that was stationed at Fort Carson with Darlene in 1987. And he was able to get himself out of dodge pretty quickly after she was killed. This was Jeffrey Todd Newsome. He screwed himself and got himself caught over in Alabama in August of 1987. This was for the murder of a local woman there, named Kimberly Tabitha Vaughn. Now, he is currently only convicted of killing Kimberly Vaughn and serving a life sentence. But Kimberly's and Darlene's murders are similar in a few ways, so let's go over them. 1. Young female. 2. Picked up at a night club 3. Removal of the right nipple 4. Strangulation. 5. A clothes hanger found on or near the body. 6. Jeffery Newsome living in the area when and where they are killed. And this is strictly for Newsome, found in testimony referenced to in his court appeal: He liked to talk about his crimes, but what he had done, and what he was thinking of doing.
For other crimes POS Newsome was accused of committing, there are snippets on the internet accusing him strangling two separate women on different occasions with wire hangers, who were both able to escape. Plus a murder in Germany that he was suspected for, when he was stationed there a few years prior. Now, this is my own theory, and it's not talked about in anything that I read, but now that we know that Newsome was on that Army base, and knowing he was a talker, I don't think it's a stretch that this could be what Darlene was talking about to her mom.
Now in Darlene's case, there was a hanger used, which Newsome liked to do and which made people question if he was good for it. But also she did have a rope around her neck, so it may have been the rope that ultimately killed her and the wire was strictly for the killer's pleasure? Whatever it was, it was horrific, and it seems to lend to the idea that this is neither a first time kill, nor a kill for practicality. This was was specific mode of torture, and likely planned for, at least to some degree, right? So whoever killed her, has to have other bodies right? If not before, they've got to come later. Whatever it is, Newsome's DNA had made it into CODIS by the time Darlene's killer's DNA did, and it did not generate a hit.
Dad says of the all the time he waited to find his daughter's killer, "We never forgot about her, we never gave up on her. In fact, Betty said quite a few times - and quite a few detectives can verify that - we were a thorn in their side."
By 2014, the case was assigned to Jessica Veltri. She was a newly appointed U.S. Army Criminal Investigation Command Forensic Science Officer. She had recently graduated from George Washington State with a forensics degree, and was requesting to try a super old case. And Darlene's was just that - it had been almost 30 years at this point. By 2017 Officer Veltri had heard all these stirrings in the LE about labs being able to make digital composite sketches based off of DNA analyses. So she sent an evidence sample off the Parabon asking them to create one for Darlene's killer. And by June of '17, the Army CID released a phenotype and asked the public for assistance. They did also offer up a $10,000 reward for anyone who can identify Darlene's killer, but this did not result in any productive leads.
Finally, finally, we get to January of 2019, when Veltri approaches Parabon again and asks them to complete a genealogical analysis based on the suspect DNA. The best they get in centimorgan numbers is still under 100. For those of us that don't know what centimorgans are, they are the parts of our DNA that are passed down from one generation to another - essentially the part of your DNA that verifies you are your mother's child. And the higher the number of identical centimorgans you share with a person, the closer you are in the family tree. So parent child relationships are about 3000 common centimorgans. So when we see two people sharing under 100…. That's like sharing the same GG-grandparent. So that a lot of people the genealogists at Parabon have to sift through to be able to find a present day descendant…. On both sides of the family.
It took them about five months, but they did it! They were able to locate and name three key family members to triangulate who this suspect could be. They had two people on his mother's side, and one on his fathers side. Once they followed both the mother and father's side descendant's to the present day, they zeroed in on a family with only one son. And at that point, they called the CID back, and gave them a name. Detectives do some research on this guy, surveille him, and get his DNA from a fast food soda cup.
And on June 14, 2019, the Colorado Springs PD announced the arrest of Michael Whyte for the brutal rape and murder of Darlene Krashoc 32yrs earlier, in March 1987.
Who is Michael David Whyte?? Who is this piece of shit? He was stationed at Fort Carson from 1986-1987! This asshole was a fellow soldier of both Darlene's and Jeffrey Newsome's. He had joined the Army in 1979 according to the arrest affidavit, and retired from duty in 1998. He was 24 yo at the time of Darlene's murder. When they were at Fort Carson, Whyte actually did not live on base, but lived about 7mi away…. En route to S Academy Blvd, when Darlene's unit partied that night.
Recalling the moment they were told an arrest had been made, Dad quips, "I think some people would agree that, for once I didn't have anything to say…. I - we - we just looked at each other and hugged and cried."
POS Whyte would deny any involvement in Darlene's murder and plead not guilty, sending us to trial. The trial was earlier this summer and lasted only about a week. And wouldn't you know it, TC darling Detective Joe Kenda testified. Turns out, he was the original detective at the scene of the body site and assigned investigative roles to the other officers there that day. Kenda's involvement in the case was short-lived; he had to take a medical leave, and when he got back to work, the case had been reassigned to another detective.
Once testimony is over, the jury is out for less than a day, and as soon as they get back, we have a guilty verdict. Guilty of first-degree murder finally, 34 years later. The media reports that POS Whyte was sentenced to life without parole, stating it is the mandatory sentence based on the jury's verdict of the charges. However, when we find him in the Colorado Dept of Corrections Database, he is listed with a sentence of "Life with Parole" and his first possible parole hearing set in the summer of 2059. We could go back and forth about this and wonder who is right…. The prison database itself? Or the media, lol. But in 2059, Whyte will be 99 years old, so we'll let it go. I myself am comfortable in saying I think he'll be dead before this possible or not possible parole hearing takes place.
Do we think POS Whyte committed any other violent crimes? We are told he had no police record until they nabbed him for Darlene's murder in 2019. LE didn't even know he existed 30 years ago. And this is even though he was stationed at the same base as Darlene.
I want to bring up POS Newsome here one last time, because the nature of Darlene's murder is soooo weird when we come to find out there is and was no other crime, violent or otherwise, we know Whyte to have commited. So we are now finding out there were two killers in Colorado Springs at the same time who liked wire. One was a serial offender, and the other seems to be a one and done killer. So my question is this: Did Newsome boast to his fellow soldiers about his prior activities, like we wondered earlier? There was that murder in Germany they thought he was good for, although I couldn't find how it ever panned out. And he's accused of attempted murders of two women on two separate occasions. So, was he blabbing details of these prior murders or attacks that he had, up until that point, gotten away with? And then, did his stories turn into rumors among the female service members? Is this what Darlene was talking about to Mom right before her death?
We know now, in 2021, that Newsome did not commit this murder… but the elements of Kimberly's and Darlene's killings are too similar to be ignored. How often have you, dear listener, heard of strangulation or some sort of horse bridle torture using a wire hanger, plus the mutilation of the right breast? And these were perpetuated by two soldiers, who had been stationed at the same Army base, at the same time. So. Could this be a copycat killing? What do you think? Do you think these monsters buddied around together and shared secrets? Or was it that Whyte didn't have any secrets until Darlene came along? And he used Newsome's stories to direct police to him if and when he was even on police radar. I really do hope this was Whyte's only killing, and it was some kind of weird copycat thing… if only so we can say no one else had to die by him the way Darlene did.
Would he ever have been caught? Not likely, unless he killed again. He was pushing 60 when he was arrested, probably retired from crime. So if he was never going to end up in CODIS, then our genealogy community had to come in and solve the case. And thankfully they did. Our forensic genealogists are angels on earth, bringing answers and closure to so many families, who've waited way too many years.
Closing Tribute, dad Paul:
"It's been a long haul, but the thing is we have justice for our daughter. She can rest in peace now. We'll always remember, but I think it will be easier to go on now from day to day, knowing that her justice has been done."
And that is the case of the 1987 rape, torture, and murder of Army Specialist Darlene Krashoc.